Although I am very introvert with respect to my feelings towards any object or person, but, my LITTLE LORD is so cute that I am unable to resist myself to share my feelings. Some people may found this blog a funny one, but if somebody is in love with God he might connect himself to this blog.
Since childhood, I always found myself believing GOD but I remember Him only for getting materialistic objects. I used to visit temples with grandma to get the holy atmosphere with lots of positive energy, so many known people to talk to, lots of relatives, friends to talk to. In fact, for me, temple is the place to be with grandma, to meet friends and last but not the least to get my favourite Prasad. Life seems to be full of colours. For me, God needs to be remembered only in pain OR enjoy in name of Him.
After completing my studies, I got happily married and life was going smoothly. I have studied and heard by lots of sages and saints that if GOD wants to remember HIM, He gives pain. So, according to saints, I was blessed with a severe pain of not conceiving even after all the medical treatments for years. In between, I also did various kinds of pooja, recite mantras etc. to get a child. But again this kind of remembering God for the sake selfish desire does not give any peace of mind. I literally beg in front of Him to fulfil my desire. The relationship was kind of Give and Take. There was no Love and thus no peace of mind. Anyways, I was still struggling for my wish to be fulfilled.
ADOPTION was the option in front of me. I decided to adopt, not a child but Lord Krishna. I decided to take care of Him as my baby, bathe Him, serve fruits and milk, celebrate his birthday etc. And the day came on Ram Navmi, when He came to my home and with Him came lots of celebrations.
First time I found myself in selfless love with Him. It seems that He smiles while looking at me. His smile is the best thing which I need. I forgot all my worries and pain. I really filled with love and joy. Above all, I never felt of demanding anything to Him, maybe because a mother demands nothing with her child except loving and serving. I really feel blessed that Lord give me chance to serve Him and love Him.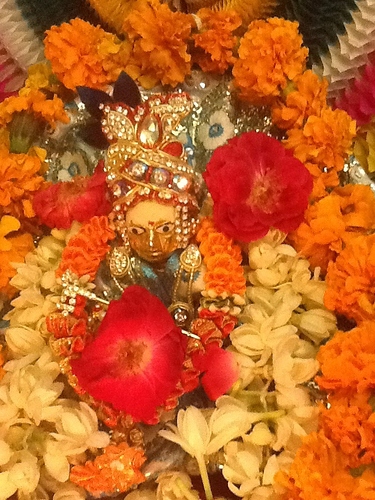 O lord! I am yours and You are mine!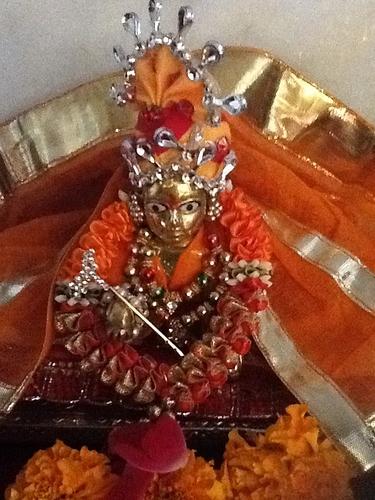 O Lord! Give me strength to love all and serve all!